Alkene Metathesis Catalysts incl. Grubbs Catalyst® Technology
Top-notch portfolio from small to quality proven industrial scale
First established in the 1960s, alkene metathesis is considered to be the best method to synthesise long complex alkenes through the use of highly efficient and selective catalytic reactions.
Olefin (or Alkene) metathesis has transformed the landscape of synthetic chemistry. This robust technology provides a predictable, scalable and user-friendly way to rearrange carbon-carbon double bonds, to create molecules and materials of great commercial value.
Grubbs Catalyst® Portfolio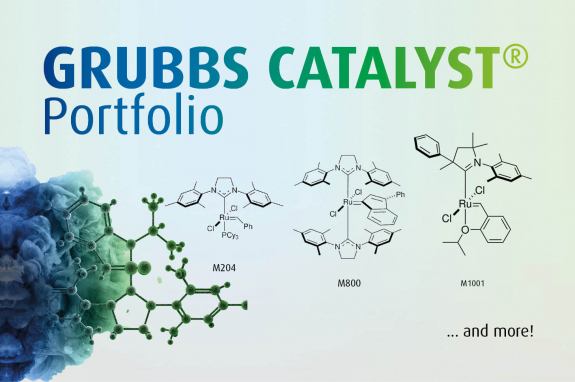 Grubbs Catalyst® Portfolio
Discover our top-notch Portfolio of Grubbs Catalysts from small to quality proven industrial scale
More about Metathesis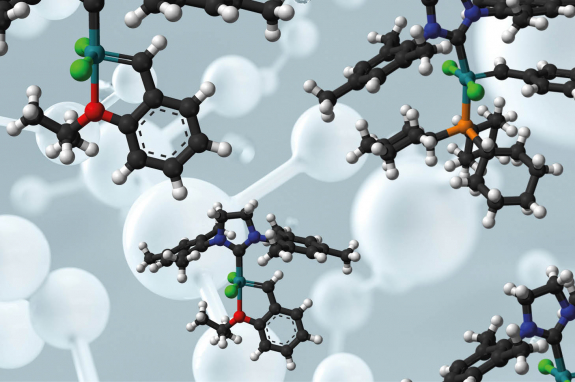 More about Metathesis
Due to its versatility, metathesis can be used to synthesize a range of useful products across multiple markets.
Following decades of research and development in the field of metathesis, Umicore provides a comprehensive portfolio of catalysts. In early 2018, we expanded our offerings to include the world-class Grubbs Catalyst® intellectual property, following Umicore's acquisition of Materia's proprietary metathesis technologies. These catalysts, developed by Nobel laureate Prof. Robert H. Grubbs and his team, deliver the best-in-class conversion, enabling robust alkene conversions.
Umicore PMC has now leveraged the strong global operating and industrial scale manufacturing expertise that it has established over its decades of experience in the industry to support a broad range of commercial-scale applications of olefin metathesis. These range from polymerization and monomer modification in the materials science space to a multitude of clinical and commercial API manufacturing processes in the pharmaceutical field. Umicore's range of services are tailored to meet your specific metathesis needs. Our experts can help support development processes; from scaling a reaction or devising new reaction routes, to screening the appropriate catalyst to maximize your product formation.
Working together with Umicore means unparalleled access to Grubbs Catalysts® and our development expertise. Together we can work to develop your specific metathesis reaction.
Some of Umicore Grubbs Catalyst® Technology features:
Diverse catalyst portfolio enabling reaction optimization
Remarkable functional group tolerance combined to excellent catalyst stability and handling characteristics
Green and cost-effective processes: low catalyst loadings, high concentration or solvent-free conditions, and high yielding reactions with low waste
Successful use of olefin metathesis reactions on scales ranging from milligram to multi-ton