[1,3-Bis(2,6-diisopropylphenyl)-imidazolidinylidene][1,3-divinyl-1,1,3,3-tetramethyldisiloxane]platinum(0)
CAS Number: 873311-51-4
Product class:
Reaction type:
Legal information
Umicore holds related patents or has been granted a worldwide license including the full rights to sub-license. Please contact us for more information.
Applications & references
High yielding and regioselective hydrosilylation of terminal alkynes with low catalyst loadings.

Reference: Organomet. 2006, 25, 1881 (DOI: 10.1021/om050866j)
Most efficient and exquisite hydrosilylation of terminal alkenes with low catalyst loadings avoiding the formation of platinum colloids.

Reference: Science 2002, 298, 204 (DOI: 10.1126/science.1073338)
Regioselective hydrosilylation of functionalized alkenes. A wide range of functional and protecting groups is tolerated.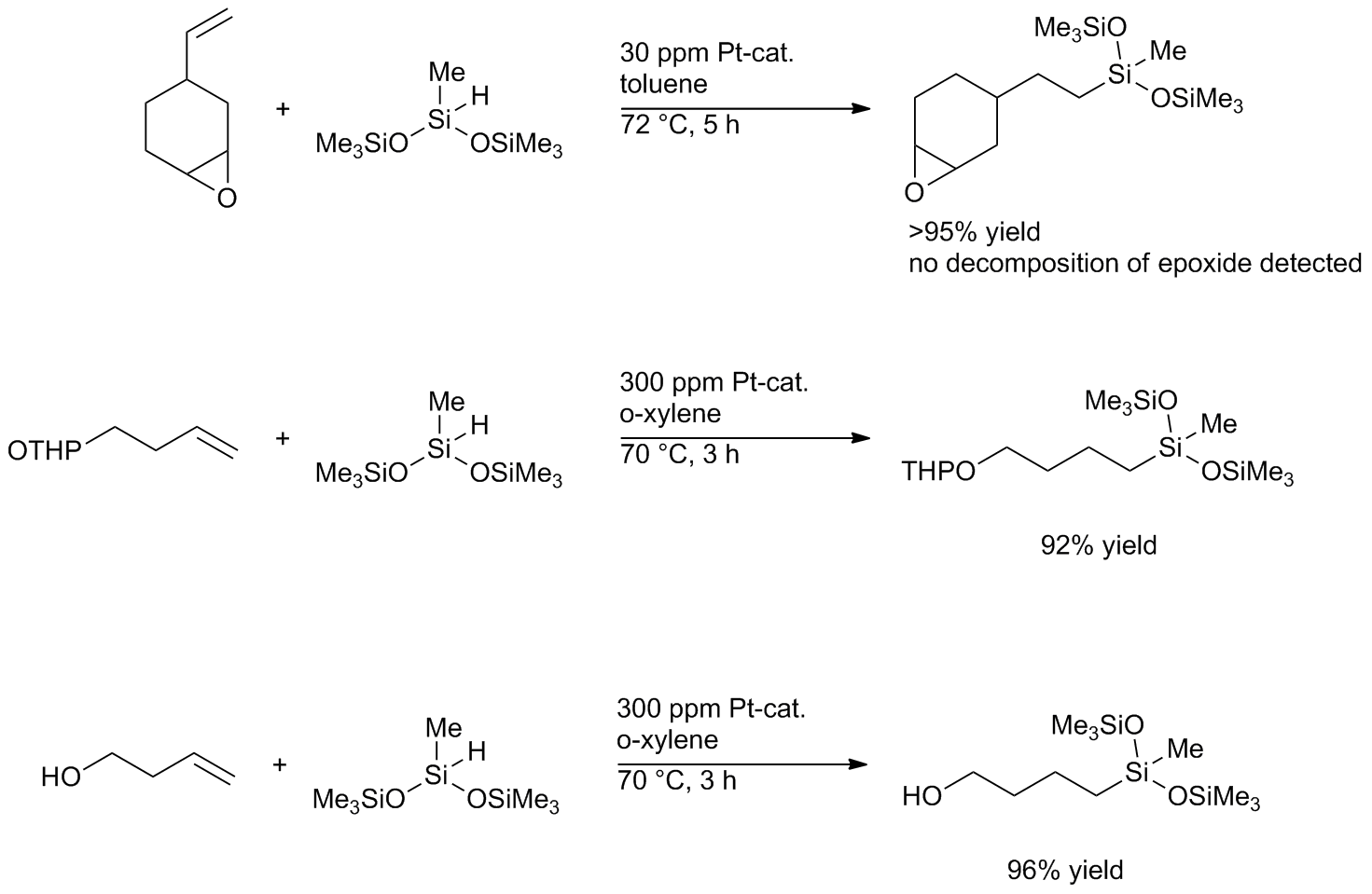 Reference: Adv. Synth. Catal. 2004, 346, 1429 (DOI: 10.1002/adsc.200404048); Science 2002, 298, 204 (DOI: 10.1126/science.1073338)
Preparation of functionalized silicone oils with controlled viscosity by catalytic hydrosilylation.

Reference: WO2002 0014407
Preparation of silicone compositions which can preferably be cross linked into elastomers, by catalytic hydrosilylation of at least one polyorganosiloxane bearing an unsaturated bond using at least one polyorganohydrosiloxane.
Reference: WO2003 099909; WO 2002 098971