Chloro(1-tert-butyl-1H-inden-1-yl)(tri-tert-butylphosphine)palladium(II)
CAS Number: 1779569-15-1
Metal:
Product class:
Application:
Reaction type:
Applications & references
Suzuki-Miyaura coupling reaction of both linear and cyclic alkyl trifluoroboronates salts and various aryl chlorides, including an example of a nitrogen-containing heterocycle.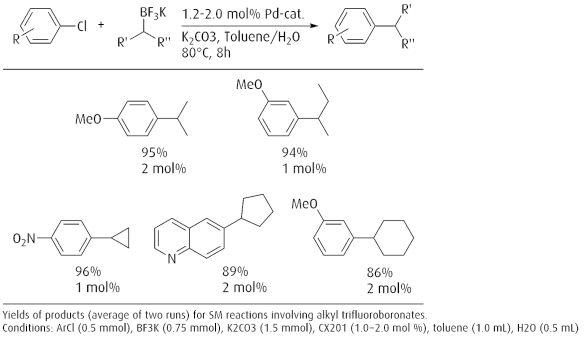 Reference: ACS Catal. 2015, 5, 3680 (DOI: 10.1021/acscatal.5b00878)
Firstly reported Hiyama-Denmark reactions using aryl silanolates as nucleophiles as an alternative to Suzuki-Miyaura reactions.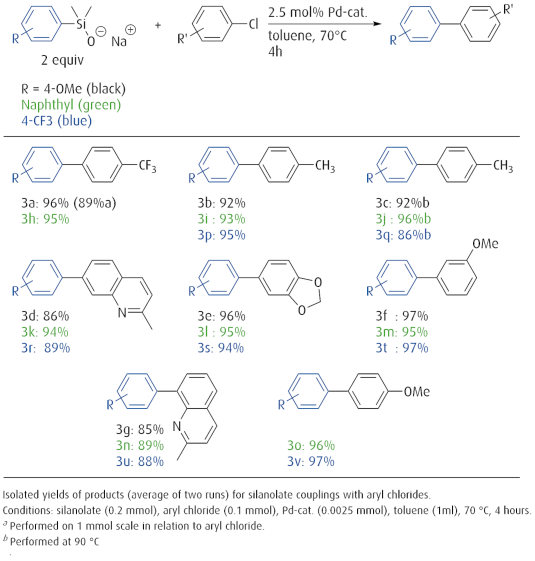 Reference: Org. Lett. 2016, 18, 5784 (DOI: 10.1021/acs.orglett.6b02330)