Indium 9100 Indium Electrolyte

Indium 9100 Indium Electrolyte
Acidic electrolyte for high speed installations
Indium 9100 is used for the deposition of pure indium coatings in high-speed systems. The electrolyte is easy to use.
Indium 9100 has been specially developed for high-speed deposition in selective coating and continuous strip lines. Strong electrolyte movement (flow, gating) enables working with high current densities and stable long-term behaviour.
The purest, deposited indium coatings can be soldered and remelted very well. They have a constantly low contact resistance. This makes the process ideal for coating electronic components which can be remelted after coating.
The Indium 9100 process meets all requirements for press-fit technology.
(Photos: Possehl Electronics Deutschland GmbH, pretPin®)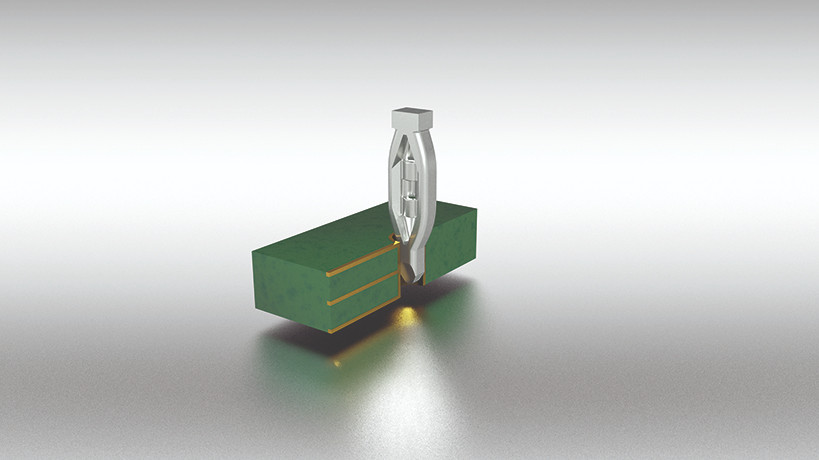 Advantages
Acidic high speed electrolyte
White, bright and uniform coatings
RoHS compliant coatings
Use in high speed systems
Pure Indium coatings with excellent cold welding properties
Very good remelting properties
Can be used with indium or other insoluble anodes
Very low whisker formation compared to pure tin
Wide working window for all system types
Applications
Press-fit technology for PCBs