We don't mind getting dirty.
Especially for a clean solution.
Product highlightsview all
Precious Metal Chemistry
Our laboratories and plants are spotless, but we have never been afraid of hard work. We strive to continuously improve our exclusive metal-based chemical solutions to help you - our customers in the pharmaceutical, electronics, chemical and automobile industries - keep growing full speed.
Do not hesitate to contact us with your challenge.
Questions
Additional information? How can we help?
+49 6181 59 2471
chemistry@umicore.com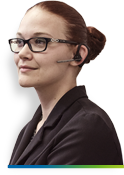 Precious Metals Prices
Palladium
1,010.00
$/troz
view all